Get Involved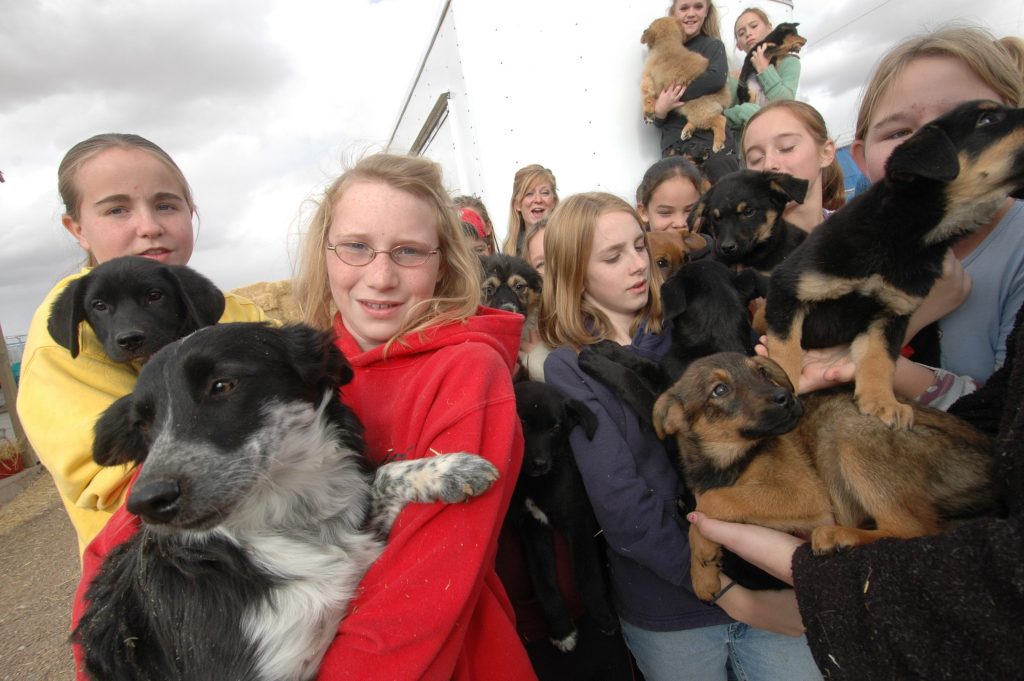 DAWGS is non-profit organization founded by children. See below for a few ways you can get involved and make a difference.
Adopt
Our primary goal is to find loving, forever homes for homeless animals. Links to adoptable animals are listed below:
Foster
Sometimes people can not take on the responsibilities for an animal for a lifetime but they would like to help. Fostering is a great contribution. An animal will stay with you a short period of time until it is either able to go on transport or to be adopted.
Volunteer
We need volunteers for the following activities:
Walking/socializing dogs
Socializing cats
Help with fundraising opportunities and events
Foster care of animals needing special homes as they recover from surgery
If you would like to help, but none of these projects fit your skills or availability, please let DAWGS know! You can contact them at Dawgsntexas@yahoo.com.
Donate
Your donation will help us continue to care for these rescued animals, providing food, shelter, spay, neuter and other veterinary care. No matter what the weather or time of year, our animals depend on your generous donations for their daily care and shelter maintenance.
What your contribution will provide:
$40 – Feed a dog for a week
$30 – Vaccinate a puppy
$90 – Neuter a male dog
$100 – Spay a female dog
$125 – Buy a "dogloo"
$275 – Buy a dog kennel
$450 – Buy 10 shade tarps
$800 – Provide bedding hay for 1 month
All donations to DAWGS, a 501(c)(3)charitable organization, are tax deductible.
Donate By Mail
Please make your check or money order payable to DAWGSnTexas and mail to
P.O. Box 911 Dalhart, TX 79022.
Donate By Phone
Call 1-806-244-3216 and we'll take your credit card donation over the phone.
Note: We are out at the shelter or handling emergencies most of the day and at adoptions on the weekend, so we may not answer the phone or return your call right away. We do value each and every donation so we will be in contact with you as soon as possible.
Donate Online
Donate online by using the "Donate" or "Subscribe" buttons below. You can use your credit card or Paypal account to send a secure donation via Paypal.
"Donate" enables you to make a single donation or recurring monthly payments of any amount. If you choose the recurring option, the payments will continue indefinitely until you cancel them via your Paypal account or by submitting an e-mail request for cancellation to dawgsntexas@yahoo.com.
"Subscribe" lets you choose an annual donation using recurring monthly payments. Your subscription will terminate after 12 months, at which time you can decide whether or not to re-subscribe. If you are unable to complete your payments before your subscription ends, you can cancel them via your Paypal account or by submitting an e-mail to dawgsntexas@yahoo.com to cancel your subscription.
Tribute Donation
If you wish to make a donation in honor of a loved one or in memory of a loved one, please visit our Tribute Donation page.
Donate By Browsing
Use Goodsearch as your web search engine. Just follow the steps to designate DAWGSnTexas (aka Dalhart Animal Wellness Group and Sanctuary) as your charity.
Stock Donations
THE BENEFITS OF DONATING STOCK
You receive an income tax deduction for the fair market value of the securities on the date of transfer, no matter what you originally paid for them.
You pay no capital gains tax on the securities you donate.
You can direct your gift to a specific fund or purpose.
You have the satisfaction of making a significant gift for the benefit of the animals cared for by DAWGSnTexas.
HOW TO GIVE A GIFT OF STOCK TO DAWGSnTexas
Contact Diane Trull at 1-806-244-3216 or dawgsntexas@yahoo.com if you plan to make a gift of stock. Please provide:
The donor's name, address and phone number
The name of the stock
The number of shares being contributed
The approximate date of the transaction
DAWGSnTexas must receive this information to correctly credit the gift to the donor and provide additional information to you regarding the stock transfer.
No paper stock certificates will be accepted. Paper certificates can be converted to electronic certificates at your broker prior to transfer.
Bequests
Your planned giving gives a lasting gift to help animals in need and a legacy of love to the thousands of homeless animals in our community. Your bequest to DAWGS will provide care, shelter and the promise for loving new homes for the animals, for years to come.
Your attorney or financial advisor can best advise you with your plans to help the animals. Should you need specific information from DAWGS, please call 1-806-244-3216.
Wishlist
The number one item on everyone's wish list is to help find homes for the amazing animals at our shelter. However in the meantime, we do have some basic needs:
DOGS
Gift certificates from Lowe's for Dog Igloos
Gift certificates from Walmart for dog food
Dog Igloos
Large dog beds
Kong brand toys
Rawhides
Collars
Leashes
Dog Crates (preferably large and extra large)
Dog Brushes
Plastic swimming pools (they love to play in the water during the summer)
Dog Toys and Treats
Puppy Food
Straw or hay (no stickers please)
CATS
Gift certificates for Walmart (for cat litter)
Cat Beds
Cat Toys and Treats
Break Away Collars for cats and kittens
Cat Crates (Medium)
Cat Trees and Tunnels
SHELTER MAINTENANCE
Shovels, rakes, heavy duty water hoses and fittings
Five gallon buckets
Dog kennels
Building supplies: lumber, tin roofing, cement blocks
Weed trimmer
Riding lawnmower
Buy DAWGS Gear
We have partnered with @BONFIRE to bring you some DAWGS merchandise. Not only is the design that a talented artist came up with awesome, it is also an amazing fundraising opportunity for us. 100% of the proceeds will go to saving the lives of homeless animals. Buy DAWGS Gear.